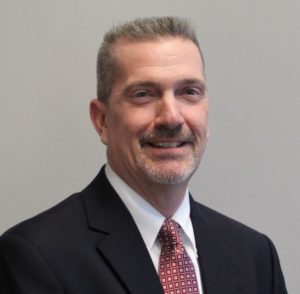 The Board of Directors of New River Electrical Corporation is pleased to announce the appointment of Christopher Whitely as the fifth President and Chief Executive Officer of New River Electrical effective February 4, 2019.  Mr. Whitely succeeds Tom Wolden, who recently retired after serving in that role since January 2000.
Mr. Whitely joined New River in 2006 as a project manager overseeing northeastern substation projects as well as various underground network projects in the mid-Atlantic area. Over the next 13 years, Mr. Whitely's responsibilities increased, taking on the role of Vice President of Substations, Mid-Atlantic in 2014 and was named Executive Vice President and Chief Operating Officer in 2018.
Chris graduated from North Carolina State University in 1988 with a BA in Business Management.
We congratulate Chris, his wife Beth, and their sons Matthew and Tanner on this appointment and look forward to continuing New River's unparalleled commitment to our customers, employee owners, and vendor partners for years to come.